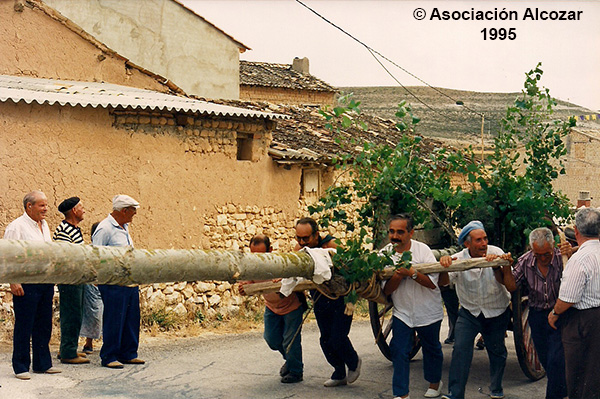 A tradition around these parts, Casarejos, San Leonardo (affectionately referred to as SanLe), Hontoria, etc where the eligible bachelors in the town go out into the forest, cut down the largest tree they can find, and erect it in the town plaza or next to the town church. The lifting of the tree by the men supposedly represents virility and fertility.
The funny thing is that the (only??) "eligible bachelors" in SanLe were students from the high school???
NB: The picture isn't of SanLe.